Introducing the innovative Eve MotionBlinds motor blinds
Avaeksperdid is the official importer of Eve MotionBlinds in Estonia. If you are interested, ask for an offer via the request form on the website or at the salons in Pärnu mnt. 139a and Kadaka tee 133.
A new standard of comfort: Eve MotionBlinds motors for your window blinds
Eve MotionBlinds motors are easy to install and conveniently controlled, directly from your smartphone. Once connected, Eve MotionBlinds motor blinds work with other HomeKit-enabled accessories, such as light bulbs and thermostats, so you can create exactly the atmosphere you want with just a few clicks from your phone.
First-class precision work and user-friendly design
Motorized blinds are carefully crafted and feature a European-inspired design. Choose from matching colors as well as three different sustainably sourced texture styles. Build your own motorized blinds and customize them to fit your windows with additional options for head rail, bottom rail, and roller position.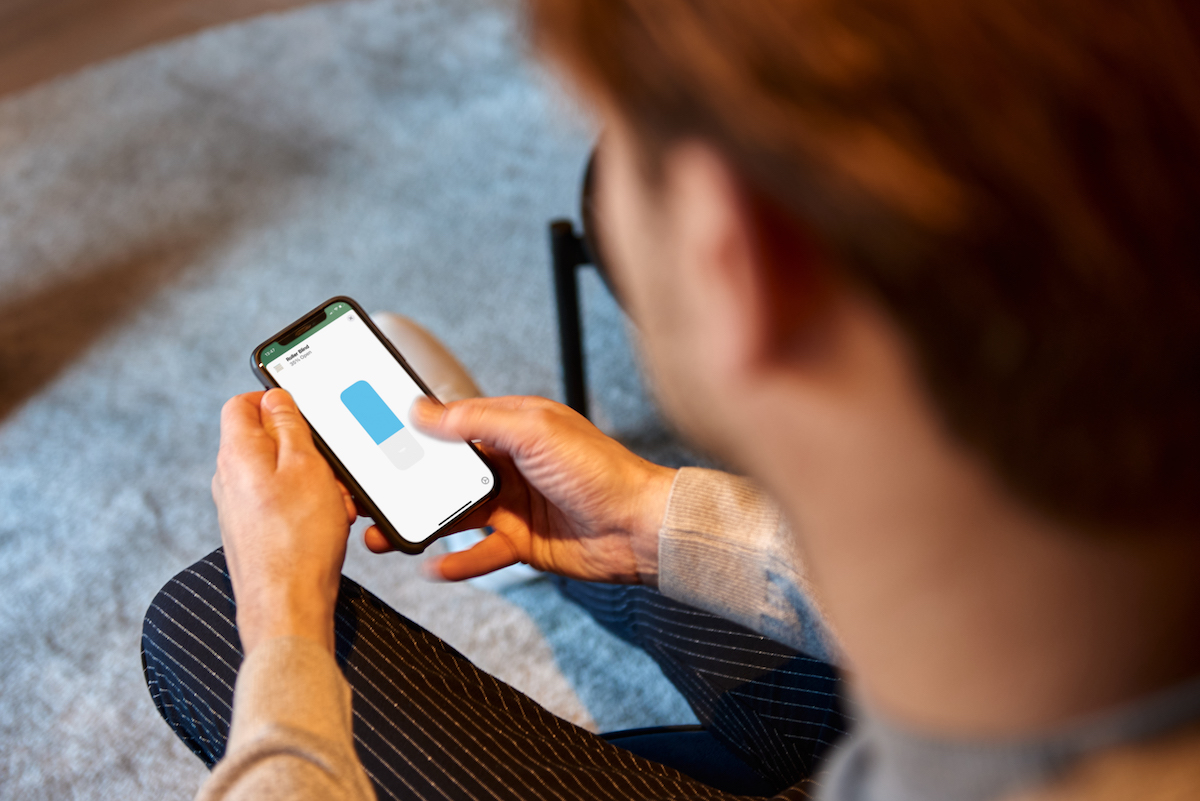 Easy and reliable
Eve MotionBlinds supports Bluetooth and Thread™ wireless systems, allowing you to schedule your blinds to operate themselves via the app. All data is stored locally, and is not cloud-based, which makes the system even more secure. A HomePod mini™ or Apple TV™ (4th generation or later) home hub is required to automatically control Eve MotionBlinds motors from home.
Energy efficiency according to your needs
Equipped with Eve MotionBlinds motors, the blinds operate energy efficiently, while being compatible with other Apple HomeKit-enabled accessories in your home. This way you can control the Eve MotionBlinds system conveniently, directly from your iPhone. Blinds can also be programmed to work automatically, according to your mood and needs. With the Home app, you can control your blinds from anywhere. The motor powered by Eve MotionBlinds has a cable-free installation and is rechargeable via USB-C. A hand-held remote control and manual control knob are also available.
Our salons in Tallinn
City Center Salon
Kadaka Salon
Address: Pärnu mnt 139a
Phone: +372 6611820
Mobile: +372 5663 3245

Address: Kadaka tee 133
Phone: +372 658 8105
Mobile: +372 5268 703

Open
Mon-Fri 9.00-18.00
Sat 10.00-15.00
Open
Mon-Fri 9.00-18.00
Sat 10.00-15.00
Visit the salon
Visit the salon